Tailgate Featured Artist: Dick Perez
Dick Perez 1940 - 
Born in Puerto Rico, Dick Perez is an icon in the world of baseball art. He has worked with the Philadelphia Phillies since the 1970s when the team commissioned him to create a painting of the team's star player, Mike Schmidt. This piece marked the beginning of Perez's career as the Phillies official team artist. While working with the Phillies, he also became the official artist for the National Baseball Hall of Fame. Perez has painted every Hall of Famer's official portrait.
Mike Schmidt
For those that grew up collecting baseball cards in the 1980s and early 90s, you may recall seeing the Donruss Diamond Kings collection. Donruss was looking for a way to differentiate themselves from other card producers and commissioned Perez to create paintings for a special collection of cards. The Diamond Kings subset was successful in setting them apart by including actual art in the form of baseball cards.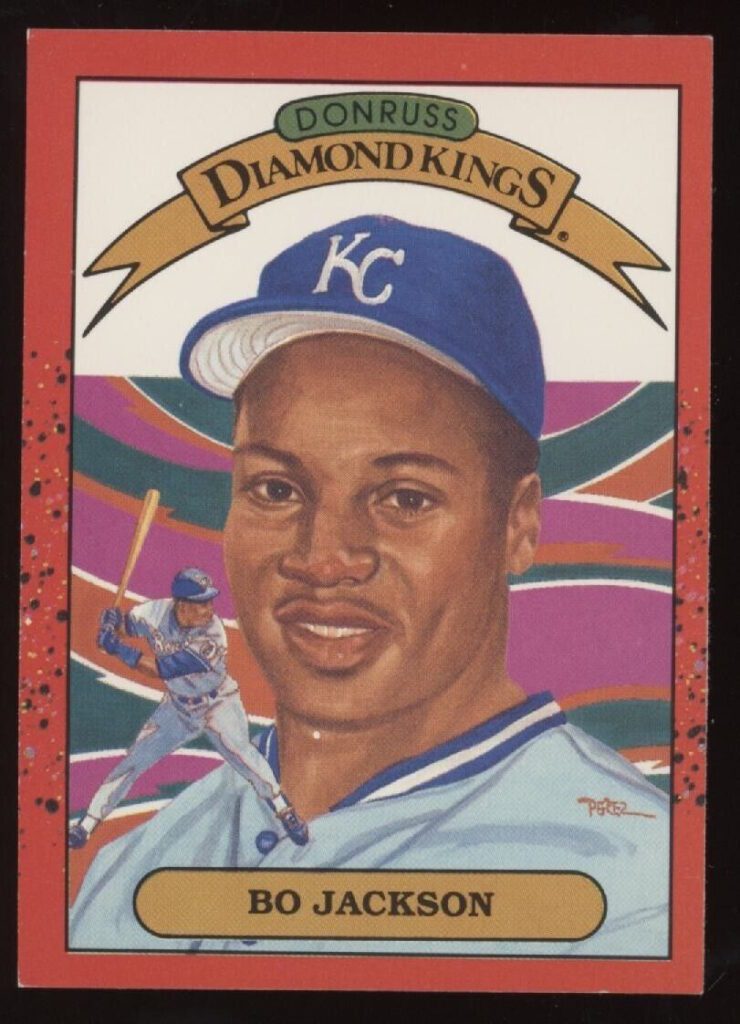 1985 Donruss Diamond Kings Checklist Card | 1990 Donruss Bo Jackson Diamond Kings 
Dick Perez is known for his distinctive artistic style, characterized by his masterful use of colour and light. His paintings depict players in action, frozen in a moment of intensity and athleticism. Perez's attention to detail is impeccable, capturing the texture of the players' uniforms, the expressions on their faces, and the dynamics of the game itself. His ability to convey the energy and passion of baseball is unparalleled. His artistic style can be described as a fusion of realism and impressionism, creating visually captivating pieces that showcase the beauty and excitement of baseball. 
Sandy Koufax
Perez's contributions to the world of baseball art cannot be overstated. His artwork has been featured on numerous baseball cards, posters, and commemorative items, becoming an integral part of the sport's visual culture. His ability to capture the spirit and emotion of baseball has resonated with fans across generations, bridging the gap between art and athletics. From depicting iconic home runs to immortalizing the intensity of pitcher-batter duels, Perez's art tells the stories that make baseball so beloved.
Until next time - Robyn + Wrigley
PS - There is a documentary currently in production regarding Perez's life and work entitled "The Diamond King". The release date is scheduled for summer of 2024. Check for updates on the production company's website: www.themccaw.studio/films
References:
Bassey, J. (2023, March 9). An In-Depth Look At The Donruss Diamond Kings Place In The Hobby. Cardlines. Retrieved July 8, 2023, from https://cardlines.com/donruss-diamond-kings/
Ruiz, H. (2023, May 18). Documentary on Baseball Artist Dick Perez Gets Nostalgic Collectors Involved. Sports Collectors Daily. Retrieved July 8, 2023, from https://www.sportscollectorsdaily.com/documentary-on-baseball-artist-dick-perez-aims-to-get-collectors-involved/
(n.d.). About The Artist. Dick Perez. Retrieved July 8, 2023, from https://dickperez.com/about-the-artist/